April's Leadership Development Training
Tuesday, April 13, 2021
,
8:00 AM
-
9:00 AM PDT
Category: Leadership and Development Trainings
---
Topic: "Is Your Inner Critic Designing Your Future?"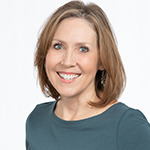 Speaker: Carla Howard

Description: We've all got one: That critical voice inside our head that runs a constant commentary about everything we do, say, or dare to dream. Sometimes it's a faint whisper, other times the voice is so loud that it drowns out all other thoughts. That is our inner critic, and it usually shows up in a very convincing way when we are about to do something big!

We can become so accustom to the voice of our inner critic that we don't recognize when it shows up. It may sound like the voice of reason, or we believe these messages are helping us to stay safe, not embarrass ourselves (or those we love), and keep us from failing. Other times, the messages are cruel and attack us where and when we are most vulnerable.

The most amazing things happen when we learn how to manage our inner critic! We feel a sense of freedom to do more brave things, our creativity shows up more fully, we dream bigger, and what once felt impossible becomes our future.

Learn how to do more brave things, dream bigger, and experience more joy in your life. Don't let your inner critic create your future!
Learning Objectives:
Three Step Process to Quiet Your Inner Critic
Understand the importance and process for getting to know YOUR inner critic
How to keep your inner critic in check while you do exciting and brave things!
Learn how to bring your inner critic along for the journey (as a passenger, not the driver)
---