June's Leadership Development Training
Thursday, June 17, 2021
,
8:00 AM
-
9:00 AM PDT
Category: Leadership and Development Trainings
---
Topic: "Emotion Management and Business Success "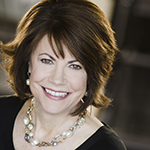 Speaker: Colleen Stanley
Description:
We live in the information age so why are we still experiencing some of the same selling and business challenges that we dealt with 25 years ago?  Because too many organizations only focus on teaching the hard-selling skills, the consultative selling skills.  These skills are important, however, equally important is learning the emotional intelligence skills, the soft skills, that help produce consistent sales results. 
In this workshop, participants learn the neuroscience behind managing their emotions and how to bring their best self to work each day.
Learning Objectives:
Avoid fight or flight responses during challenging sales conversations.  I.e., Negotiations, difficult questions, upset customers.  
Discover why mastery of new habits and skills is in your full control.
Develop skills to improve emotion management. Avoid the trigger-response-regret loop and execute the right selling and leadership behaviors.
---