September's Leadership Development Training
Thursday, September 23, 2021
,
8:00 AM
-
9:00 AM PDT
Category: Leadership Growth Series
---
Topic: "Become a LinkedIn Rockstar!!!"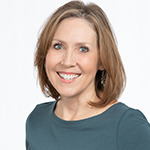 Speaker: Carla Howard
Who needs more social media!?!?
Well… when it comes to LinkedIn… You do!!
LinkedIn is the perfect place to connect with other professionals, find promotional opportunities, grow your business, and stand out as a thought leader.

In this talk, I'll share how you can use this powerful tool to expand your network, get noticed, and build a community that will help you rise!

Here are a few of the cool things you will learn during this session:
• How to Create an Engaging Profile
• The path to becoming a Thought Leader (hint: You don't have to be the expert)
• Features that are ONLY available on the Mobile App
• Strategic Engagement Strategies
• How to find "Your People"
• Tips for Managing Your Network
Are you ready to become a LinkedIn Rockstar?
Let's do this!
---