September's Life Balance Series: Increase Your Work-Life Balance
Thursday, September 30, 2021
,
8:00 AM
-
9:00 AM PDT
Category: Life Balance Series
---
Increase Your Work-Life Balance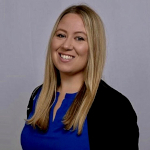 Speaker: Dr. Michele Haley

Many of us know that mental health is important but we often put it on the backburner. All of our lives have been complexly touched by COVID and we are here to learn and share resources and create some space for ourselves. WE recognizes the unique position that women face in the tech industry (including electronics) and the resulting impact it can have on our mental health. We are providing a space to encourage and foster mental wellness practices for our members and we hope that you'll join us.
We will join together in a workshop with a mental health expert from TogetherWell. whose sole mission is to increase access to mental health education and resources for everyone.
What to expect:
- Discuss and validate the unique emotional experiences that women in technology experience.
- Understand how work stress impacts the mind and body.
- Identify and practice 3 coping mechanisms you can do in the workplace.
- Create a list of strategies to bolster work-life balance.
Dr. Michele Haley believes that education is a right not a privilege. She founded TogetherWell after an incident in her own family clearly demonstrated the critical role that education can play in addressing mental health issues. TogetherWell connects the community with mental health workshops to increase access to education, resources, and vital mental health services. Her deep understanding of the mental health field comes from nearly two decades of experience in a variety of different roles — including therapist, consultant, researcher, community interventionist, and professor in masters and doctoral programs.  She holds a Bachelor of Science degree, with honors, in psychology from Old Dominion University in Norfolk, Virginia, as well as Masters and Ph.D. degrees in clinical psychology from the California School of Professional Psychology (CSPP) in San Francisco. She lives in the San Francisco Bay area where she fosters dogs and enjoys paddle board yoga. Her presentation in June will focus on ways to increase Work-Life Balance.
Time: September 30, 2021 08:00 AM Pacific Time (US and Canada)
---