May 2022 Leadership Growth Series
Tuesday, May 17, 2022
,
8:00 AM
-
9:00 AM PDT
Category: Leadership Growth Series
---
The Q's (IQ, EQ, AQ): Capitalizing on Human "Soft" Skills in Leadership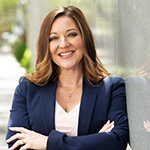 Speaker: Amy Pechacek

Description: There is power in leading with empathy, compassion, grace, and kindness.  Join us as we explore and learn how to develop modern leadership skills that thrives in collaboration and relationship building.


Time: May 17, 2022 8:00 AM PDT (Pacific Daytlight Time, US and Canada), 3:00 PM GMT.
---