July 2022 Leadership Growth Series
Tuesday, July 12, 2022
,
8:00 AM
-
9:00 AM PDT
Category: Leadership Growth Series
---
Speaking With Confidence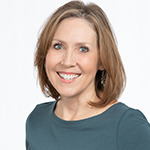 Speaker: Carla Howard


Time: July 12, 2022 8:00 AM PDT (Pacific Daylight Time, US and Canada), 3:00 PM GMT.
Women often struggle to find the balance between being kind and ambitious.
Why?
Well…we pay a high price for not being seen as "likeable".
Here's the good news... small changes in the way you share your ideas will set you up to be more influential. promotable, and trusted while creating stronger connections in your relationships.
AND… you will FEEL more confident too!!!
During this session, you will learn:
Habits that are holding you back (in your career and your personal life)
Small actions that will increase your level of confidence
Replacement phrases you can start using TODAY!
Join us to learn how small changes in the way you communicate will have YOU "Speaking with Confidence"!
(Attend and receive your free printable guide: "Scripts & Tips for Work Conversations" – Over 100 tips!)
---