June 2023 Life Balance Series
Tuesday, June 27, 2023
,
8:00 AM
-
9:00 AM PDT
Category: Life Balance Series
---
The Power of Presence: Projecting the Authentic You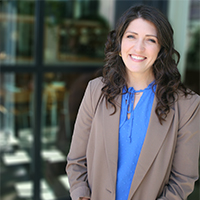 Speaker: Cassandra Rambo

Time: June 27th, 2023 8:00 AM PDT (Pacific Daylight Time, US and Canada), 3:00 PM GMT.
Description: Building on her leadership development session in April, Cassandra leads this quarter's life balance series by exploring how you're showing up externally and projecting your real, authentic self. Join this session to learn the role of self-care in your ability to project confidence as well as practical tools and techniques to use to ground yourself in challenging situations.
---